Favorite Black Owned Clothing Brands
Since last year, a lot of you have been begging me to post more of my favorite black-owned stores, brands, eateries, etc... I pride myself on putting my money where my mouth is, so below are my top 10 black-owned clothing brands. Please share some of your favorites in the comment section!!! And I don't want y'all complaining about the price because you spent the same amount at H&M last week.
If you're looking for a nice bag with a message, Sonique Saturday has you covered. Most popular for her "You Fake Like This Birkin" bag, Sonique has found the perfect balance between style and witty humor. Plus, her Instagram is always giving me life.
Based in LA, this black-owned brand is all about style, color, and sleekness. Most known for their signature oversized Fedora, The Looke will keep you ahead of the latest fashion trends and slaying the streets of every city.
Most famous for her #BlackVogue gear, Nareasha Willis created a blog to express her passion for fashion and artistry. She started the #BlackVogue campign to promote divesity on and off the run-way. Shop below for dope sweatshirts.
From Issa Rae to Jehen Akio, Wizzolx's collection called Flowers is about about extravagant coats that are meant to make a statement. When it's time for the winter, you may want to purchase one of his high-fashion bubble coats, duffle coats, or flower jackets.
Does My Melanin Offend You? Legendary Rootz is one of my favorite black-owned clothing brands because of thier professionalism and creativeness. I've order over 20+ shirts from them and have been satisfied with the quality every time.
Accessorizing is a must when putting together an outfit! Coloring Pins is most known for their pro-black pins that features pop-culture references and funny black emojis . You can also buy patches and keychains to put on your jeans or jacket.
With their unique sense of style and one of a kind pieces, KOI has slowly been making it's way into the closets of many. Kids of Immigrants was founded by Daniel Buezo and Weleh Dennis as a medium to express their passion to create, empower and love.
Let me just say this, The Skinnys know a thing or two about branding! Based in LA, this black-owned brand has taken over Instagram with their killer aesthetic and brand fit. From graphic Tees to socks, The Skinnys will have you feeling like you're on the winning team. Don't understand what I mean? Just check out their Instagram and shop now.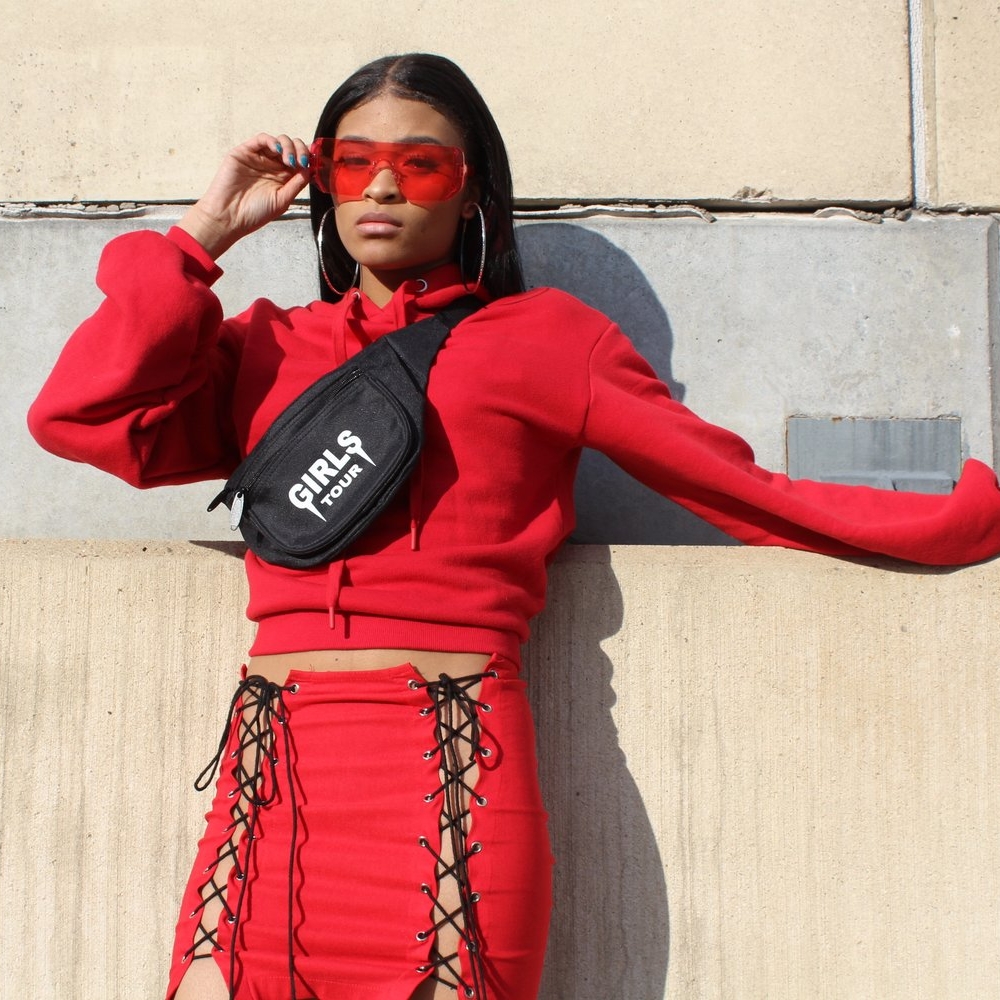 Everyone from Jaden Smith to Kylie Jenner can be seen rocking these stylish frames. We can't all afford Gucci, so why not shop Gloss?
"A bit trendy, somewhat edgy and always fly." Tees In The Trap is the ultimate style brand to being hood but classy.
Taking famous logos and adding an edgy flare to it, Nine Thirty is very hip to the average millennial. You can catch me rocking my "Chanel" shirt around school